Experiences and future opportunities on cooperation for local development
Date start: 20.06.2013.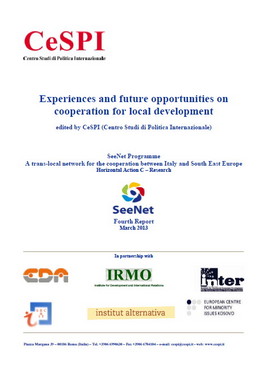 The publication is the fourth report within the SeeNet Programme developed by a research network coordinated by CeSPI (Italy). The research network is composed by seven organisations from South East Europe, including InTER. Each research institute is covering a territorz, and InTER is implementing the researches in the territory of Vojvodina.