Monitoring and evaluation of the International Centre Olof Palme Serbia Programme
Evaluation start: 03.2012. - Evaluation end: 03.2012.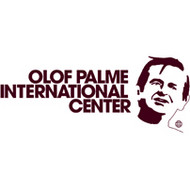 InTER has been hired by the Olof Palme International Center to assist in designing and overseeing implementation of the ongoing evaluation of the Palme Centre's Serbia Programme during the years 2012-2014.
THE OLOF PALME INTERNATIONAL CENTRE
The Palme Center (OPC) works in the spirit of Olof Palme for democracy, human rights, and peace, and cooperates with people and organizations throughout the world, in nations such as Brazil, Burma, South Africa, Palestine, and Moldova. Through OPC's development projects, the organisations seeks 'to empower people to change their societies and thereby their own lives. Women, youth, and grassroots activists are our main target groups. The Swedish Labour Movement's extensive international network enables cooperation with global partners who share our values.'
The Palme Center has its main office in Stockholm. For more information:
www.palmecenter.se
.
THE SERBIA PROGRAMME
The Serbia Programme consists of four development projects. The projects are carried out by local organizations in Serbia, via one of the Palme Center's 26 member organizations in Sweden. The target group of the Serbia programme is unionized workers within the vehicle manufacturing, metal and textile industries in Vojvodina and Kragujevac. Parts of the programme have a special focus on female unionized workers and other workers/ trade union members in the region.
THE ASSIGNMENT
InTER has engaged a two-member team of monitoring and evaluation experts to work with OPC on this assignment. The team will work closely with both the OPC Programme Manager (in Stockholm) and OPC's Regional Coordinator (in Sarajevo) in delivery of the assignment.
During the first year (2012), the assignment involves quality assurance of the Serbia Programme results matrices (for each of the four projects and for the Serbia Programme overall, as well as collection of baseline data for the programme indicators. The team implementing the assignment for InTER will also set up a system for monitoring and evaluation of results.
During the second year (2013), the team will undertake regular programme monitoring visits and provide advice to project partners on improvements to project/ programme design and implementation. At the end of the second year a programme monitoring report will be prepared for OPC.
During the third year (2014) the team will continue with programme monitoring visits. At the end of the third year the team will undertake an evaluation of the results of the full three years of the programme, and will provide an evaluation report to OPC.