Olof Palme International Centre: Monitoring and Evaluation of the Serbia Programme 2013-2014
Evaluation start: 12.2012. - Evaluation end: 01.2015.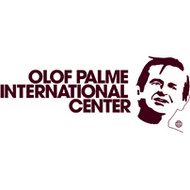 Olof Palme International Centre from Stockholm has continued cooperation with InTER on monitoring and evaluation of the Serbia Programme 2012-2014. OPIC Programme in Serbia is implemented within 5 trade unions in Serbia that are located in Kragujevac, Novi Sad and Belgrade. Within the scheme of the extended cooperation, OPIC and InTER has signed a new Contract for the following two years that include production of 4 monitoring reports (one per every 6 months), as well as two evaluations: mid-term and a final one. Monitoring of the Programme indicators will be performed through in-depth field interviews with partner organizations and relevant national institutions, as well as through surveys and focus groups with the target groups (women and youth at the decision making positions within targeted trade unions). InTER's researcher Vesela Ćurković is assigned to carry out monitoring of the Programme indicators within this evaluation. Mid-term evaluation will be commenced in 2013, while the final evaluation is scheduled for early 2015.
Information about the Programme and the original evaluation and monitoring