Improving dialogue between civil society organizations and public authorities in PPP projects at the local level
Project start: 08.2021. - Project end: 07.2022. ActiveProject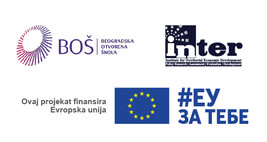 From August 1, 2021, the Institute for Territorial Economic Development (InTER) is implementing the project "Improving dialogue between civil society organizations and public authorities in public-private partnership (PPP) projects at the local level". The project is supported by the Belgrade Open School (BOŠ) through the program "Dialogue of change: Support to Reforms through the Cooperation of Civil Society Organizations and Public Authorities" funded by the European Union.
The project aims to contribute to democratic development through the improvement of public policies and dialogue in the field of public-private partnership in Serbia. Specifically, the project will contribute to a greater degree of involvement of civil society organizations in the planning and decision-making process in PPP projects at the local level. It is implemented in three municipalities in Serbia: Topola, Plandište and Bečej.
The duration of the project is until July 31, 2022.